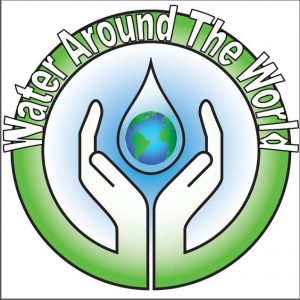 Water Around the World
NVON Project in Common
2013 –2020
Water Around the World Continues to Impact Lives
One Filter at a Time!
The 2013 – 2015 NVON Project in Common was "Water Around The World."  The objective of the three-year international project was to present an overview of how water is an essential resource and fundamental building block of life, present awareness of problems that could arise when clean water is lacking in communities, and how we could help those in need around the world.
NVON member states continue to collect donations for the purchase of water filters.  Over the past 6 years, $135,000+ has been collected purchasing 3,000+ filters for needy families and villages in Haiti, Northern Mozambique, Nepal, Nigeria, Sierra Leone, Thailand, and Zimbabwe making clean drinking water possible for over 3,000 families.
Donations from member states help get clean "Water Around The World" as long as there is interest and donations are made. Individual, Club, and County can make donations to state treasurers. Twice a year (May and/or November), a check of donations from the state treasurer can be sent to the NVON Treasurer. Each state treasurer will keep up with their own individual, club, county and state donations. Only donations made through the NVON treasurer will be counted when reporting totals at the NVON Annual Conference. Those states making their own arrangements for sending water filters to countries in need should report their totals through their Annual State Reports at the NVON Annual Conference.
We began 2020 as we have for so many years but then at the end of January, there appeared COVID-19. Everything started closing, social 6-foot distancing and the world was topsy turvy.  There was very little interest in clean drinking water, donations for water filters, or donations period.  It appeared that the issue was to stay at home and keep well.  By July people were starting to move around a little and by September people were starting to buzz around.  Several states are still collecting funds for water filters.  When the Treasurer sent the 3rd quarter update to the budget, 
I was surprised to learn there was a little over $4800 in the account.  Since Lylene Scholtz and Marcelline Prothro from Wisconsin had been on a mission trip to Nicaragua, it seemed like a good place to make our donation this time. Around November 3rd/4th, there is a military training flight to Nicaragua that will be carrying needed supplies and water filters with buckets at no cost to us.  In the near future, we will be hearing from villages about who and where the water filters have been distributed.  We'll report back after we get any updates and place the updates on NVON's website.  Thank you for your support in helping get clean drinking water to those in need "around the world."
Pat Breznay, NVON "Water Around The World" Committee Chair
6 Valhalla Court, Columbia, SC 29229
Phone: 803.736.6535
pbreznay@sc.rr.com
Karen Hill
2656 Irish Ivy Lane, Henderson, Ky 42420
Phone: 270.826.5291
khillrd@yahoo.com
Stephanie Jerabek
4944 N Rangeline RD, Huntington, IN 46750
Phone: 260.344.0012
ssjerabek@gmail.com
To make donations, Report Forms can be found at: nvon.org.  NVON is a 501(c)3 organization and are tax deductible.  (At the current time one filter plus 2 buckets is $25.)  Fill out the  Water Around The World" Report Form and mail along with the donation in May and/or November, payable to: NVON (be sure to specify "Water Around The World" project), mail to:
Nancy Jo Prue, NVON Treasurer
4604 W 1200 S, Kentland, IN 47951
Phone: 219.474.5378
nancyjo59@hughes.net
Support Media:
Sawyer Brochure
Water Around the World Project in Common Report Form
Pottable Water Video
Sierra Leone Video
Water Filters In Nigeria Video
May 2016 NVON Water Filter Distribution Report
September 2016 Water Filter Distribution Report With Photos
February 2017 Tanzania Water Filter Distribution Report