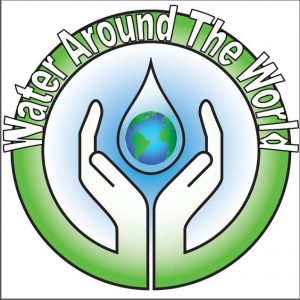 Water Around the World
NVON Project in Common
2013 – 2015 and 2016 – 2019
Water Around the World
Continues Impacting Lives
One Filter at a Time!
The NVON Project in Common for 2013-2015 was "Water Around The World." The objective of the three-year international project was to present an overview of how water is an essential resource and fundamental building block of life, present an awareness of problems that could arise when clean water is lacking in communities, and how we could help those in need around the world.
One way NVON supports the efforts of the United Nations to get clean "Water Around The World" is by using the PointONE Filter system. It uses technology developed for kidney dialysis. It is the first portable purification device to remove bacteria mechanically and exceed Environmental Protection Agency (EPA) and National Science Foundation (NSF) recommendations. The PointONE Filter is designed by Sawyer Products, Inc. of Safety Harbor, Florida and is thus far the fastest, easiest and most cost efficient portable water filter on the market today. Sawyer Products, Inc. is currently working in over 70+ countries with numerous relief agencies, mission and non-governmental organizations. For more information on the PointONE Filter please visit www.sawyer.com.
At the ACWW Triennial Conference in England, Lylene Scholz talked to an ACWW member from a village in Tanzania, Africa where they were in much need of clean drinking water.  With much correspondence with Sister Viji and Sister Seeli of the DMI (Daughters of Mary Immaculate), it was arranged to send a village water filter system through Business Connect, our Sawyer, Inc. contact to them. The cost for this project was $1161 and was coordinated by Business Connect with the final report on the NVON website which includes pictures.
In May 2017, Indiana, South Carolina and Wisconsin made donations of $830.84.
In February, Lylene Scholz and Marcelline Protheroe (former NVON officers) traveled to Nicaragua and witnessed the dire need for water filters.  Fortunately, there was enough money after May to send 50 filters to Nicaragua with a shipment through Wisconsin/Nicaragua Partners. Amy Wiza, its Executive Director coordinated the efforts and made sure the filters got to the needed village.
Since July 2012 when this project was introduced, this most generous organization has raised over $121,200 toward supplying 2,067 water filters to needed families in villages helping them get clean drinking water one filter at a time around the world.
NVON will continue to collect donations from member states and help get clean "Water Around The World" as long as there is interest and donations are made. Individual, Club, and County donations should be made to state treasurers. Twice a year (May or November), a check of donations from the state treasurer can be sent to the NVON Treasurer. Each state treasurer will keep up with their own individual, club and county donations. Only donations made to the NVON treasurer will be counted when reporting totals at the annual conference. Those states making their own arrangements will report their totals through State Reports at the annual conference.
FEBRUARY 2017 TANZANIA WATER FILTER DISTRIBUTION REPORT
MAY 2016 NVON WATER FILTER DISTRIBUTION REPORT
SEPTEMBER 2016 WATER FILTER DISTRIBUTION REPORT WITH PHOTOS
The value of each filter is different depending on how many filters are purchased and arrangements to get filters to the needed areas in the world. As needs arise, requests are made and filters are purchased and sent. Haiti, Northern Mozambique, Nigeria, Sierra Leone, Thailand, Zimbabwe and recently Nepal's earthquake victims have been helped. Through the efforts of Lou Haveman, NVON contact from Business Connect at (https://businessconnectworld.com) and his worldwide business, NVON is able to reach further making possible for more needed to be helped. For information on making a donation, please contact:
For information on purchasing/sponsoring water filters, please contact:
Pat Breznay, NVON "Water Around The World" Chair
(803) 736-6535
pbreznay@sc.rr.com
or
Lou Haveman, NVON contact from Business Connect
https://businessconnectworld.com
(616) 371-7095
Louhaveman45@gmail.com
To make donations, fill out one "Water Around The World" Report Form and mail along with the donation in either May or November or both to:
Nancy Jo Prue, NVON Treasurer
4604 W 1200 S
Kentland IN 47951
Phone: 219.474.5378
E-mail: nancyjo59@hughes.net
Make checks payable to: NVON (be sure to specify "Water Around The World" project)
NVON is a 501c3 organization. Donations made to NVON are tax deductible. All donations toward "Water Around The World" will be placed in a designated account. When a request is made for filters, a check voucher will be submitted (by NVON Project in Common Chair) and reimbursement will be made. Our contact with Sawyer Products, Inc. for the PointONE filters will contact us with requests and we will reimburse him for the filters.
Support Media:
Sawyer Brochure
Water Around the World Project in Common Information
Water Around the World Project in Common Report Form
Water Around the World 2013-15 Report
Water Around The World" 20 logos
Pottable Water Video
Sierra Leone Video
Thailand Video 1
Thailand Video 2
Water Filters In Nigeria Video
Nigeria Sawyer Water Project Video