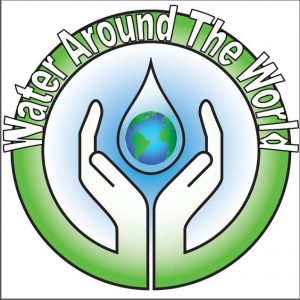 Water Around the World
NVON Project in Common
2013 –2020
Water Around the World Continues to Impact Lives
One Filter at a Time!
The 2013 – 2015 NVON Project in Common was "Water Around The World."  The objective of the three-year international project was to present an overview of how water is an essential resource and fundamental building block of life, present an awareness of problems that could arise when clean water is lacking in communities, and how we could help those in need around the world.
Now in 2019, NVON member states continue to collect donations for the purchase of Sawyer Water Filters.  Over the past 6 years, $135,000 has been collected purchasing 3,000 filters for needy families and villages in Haiti, Northern Mozambique, Nepal, Nigeria, Sierra Leone, Thailand and Zimbabwe making clean drinking water possible for over 3,000 families.
NVON member states will continue to collect donations from members and help get clean "Water Around The World" as long as there is interest and donations are made. Individual, Club, and County donations should be made to state treasurers. Twice a year (May and/or November), a check of donations from the state treasurer can be sent to the NVON Treasurer. Each state treasurer will keep up with their own individual, club, county and state donations. Only donations made through the NVON treasurer will be counted when reporting totals at the NVON Annual Conference. Those states making their own arrangements for sending water filters to countries in need should report their totals through their Annual State Reports at the NVON Annual Conference.
Connect for Water, our Sawyer Water Filter contact has people and filters in the above listed countries.  They teach how to use the filters, how to take care of the filters and send us pictures and reports about how successful the water filter project is to the families and villages where sent.
For information on purchasing/sponsoring water filters, please contact:
Pat Breznay, NVON "Water Around The World" Chair
(803) 736-6535
pbreznay@sc.rr.com
Marlene McComas, Kentucky Extension Homemakers Association
(859) 743-7783
125 Lynnwood
Williamstown, KY 41097
marlenesflowers@fuse.net
Judy Blythe, North Carolina Extension and Community Association, Inc.
(252) 638-4142
5114 Springwood Drive
New Bern, NC 28562-6724
cbblythe2002@yahoo.com
Cindy Saferight, Indiana Extension Homemakers Association
(317) 682-7062
8215 Woodlawn Drive
Martinsville, IN 46151
jsaferight2@gmail.com
To make donations, A Report Form can be found at: nvon.org.  Fill out one "Water Around The World" Report Form and mail along with the donation in May and/or November to:
Nancy Jo Prue, NVON Treasurer
4604 W 1200 S
Kentland IN 47951
Phone: 219.474.5378
E-mail: nancyjo59@hughes.net
To make donations, make checks payable to: NVON (be sure to specify "Water Around The World" project)  NVON is a 501(c)3 organization. Donations made to NVON are tax deductible. All donations toward "Water Around The World" will be placed in a designated account. When a request is made for filters, a check voucher will be submitted (by NVON Project in Common Chair) and reimbursement will be made. Our contact with Sawyer Products, Inc. for the water filters will contact us with requests and we will reimburse for the filters.
Support Media:
Sawyer Brochure
Water Around the World Project in Common Information
Water Around the World Project in Common Report Form
Water Around the World 2013-15 Report
Water Around The World" 20 logos
Pottable Water Video
Sierra Leone Video
Thailand Video 1
Thailand Video 2
Water Filters In Nigeria Video
Nigeria Sawyer Water Project Video
Water Around the World Fan
February 2017 Tanzania Water Filter Distribution Report
May 2016 NVON Water Filter Distribution Report
September 2016 Water Filter Distribution Report With Photos
2019 Water Around the World Report


Pictures can be found on Facebook
The value of each filter is different depending on how many filters are purchased and arrangements to get filters to the needed areas in the world. As needs arise, requests are made and filters are purchased and sent. Through the efforts of "Connect for Water" and NVON, we are able to reach far and wide making possible for more needed to be helped one filter at a time around the world.